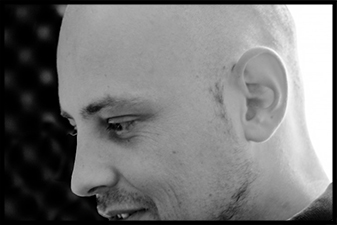 My name is Patrick Tukker, I am born in 1980 and I live in Nieuw-Vennep located in the Netherlands. I am creating music in my home studio with my computer, Roland V-Drums, Axiom49 keyboard, midi controllers and electric guitar.
I started playing drums when I was 18 years old. At that time I was discovering music and I just bought my first electric guitar. At a certain day a couple of friends needed a drummer to start a new band. I had never played drums before but I decided to give it a try. Of course I wasn't able to play tight beats but funny enough I could play the basic beats immediately. Good enough to write some songs so we started a band called "The Uptunes". A local punk/reggae band. We did some gigs for a few years and then we split up. I have played in a couple of reggae bands after this but not really seriously.
Then I didn't play for about 3 years. Lack of time and interest. I also didn't play in a band anymore and I was using FL Studio more and more creating electronic music like Techno and Drum 'n Bass. Then at a certain dayl I decided to buy an electric drumkit. I started with the Roland TD3-KV wich is a good starterskit. After a few months I was getting bored using the TD3 module and I wanted my kit to be connected to my pc. I read something about "EZ Drummer" and tried it. At that time I was in love with my drumkit again.
I replaced my PD-8 rubberpads later with the meshpads I bought @ Ebay. 2x PD-100 & 2x PD-120. I also bought a CY-12H wich I use as ride / crash. For now my kit is complete enough. Maybe some day I will buy a new hihat, a real one like the roland Vh-12-SV .
MY MUSICSTYLE:
My music style is "Various" I like to make Hip Hop/Orchestra Beats but I like Reggae, Techno/Trance and Dubstep/Drum n Bass as well. It also depends on what kind of instrument I am using. If I use my drumkit it's mostly Hip Hop or Reggae. When I am using my keyboard and controllers it's mostly the Electric style like Dubstep/Drum n Bass or Techno/Trance.
Please check my movies to find out yourself and leave some comments, Vote, Like and follow me at Facebook and Soundcloud to support me …